Orchestrating your wedding means embracing all the details, coordinating hand-picked partners and resources to customizing all your dreams and experiences. Ask for our Total Wedding Management!
We draw on the resorts which most closely match your dreams from beachfront bures, treehouse suites, verandahs, lagoons, private islands and sandy beaches.



And your Wedding Planner(s), PJ and John will follow you anywhere! From north islands to south islands, Viti Levu, Vanua Levu, Taveuni, Mamanuca Islands, Yasawa Islands and island cruising with the Blue Lagoon Cruises, Captain Cook Cruises, the TuiTai, Ramarama, or Paul Gauguin.
@​​Receive enhanced customizing with value, benefits and choices for your big day. Your experience should be unique. From beachfront weddings, beachfront chapels, private resort weddings, warrior escorts and torches, villagers singing.

~ free weddings, honeymoon packages
~ authenticity, warrior escorts, Meke receptions
~ Pearl Farm excursions, billi billi rafting, water planes, high speed catamarans, helicopters, boats, swinging ropes, all weddings allowed, all couples allowed
Fiji Wedding Venues


Fiji garden weddings, barefoot beach weddings, Fiji Traditional weddings, underwater weddings, private island weddings. All weddings allowed, all couples allowed, all brides allowed! Rainforest and barefoot beach weddings with PJ.

Relax around the pool, or have a private picnic on a perfect white sand beach. Crank up the adrenaline with an action sport adventure.

Get close to nature with jungle treks or visit one of Fiji's famous Nature Reserves.

For sophisticated travellers, choose a Spa & Wellness treatment, stroll around a gorgeous Championship Golf Course, or dine in a fine restaurant.

Fiji Wedding Cruises
Powered by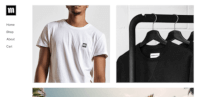 Create your own unique website with customizable templates.
Photos used under Creative Commons from Traveloscopy Arnie Papp